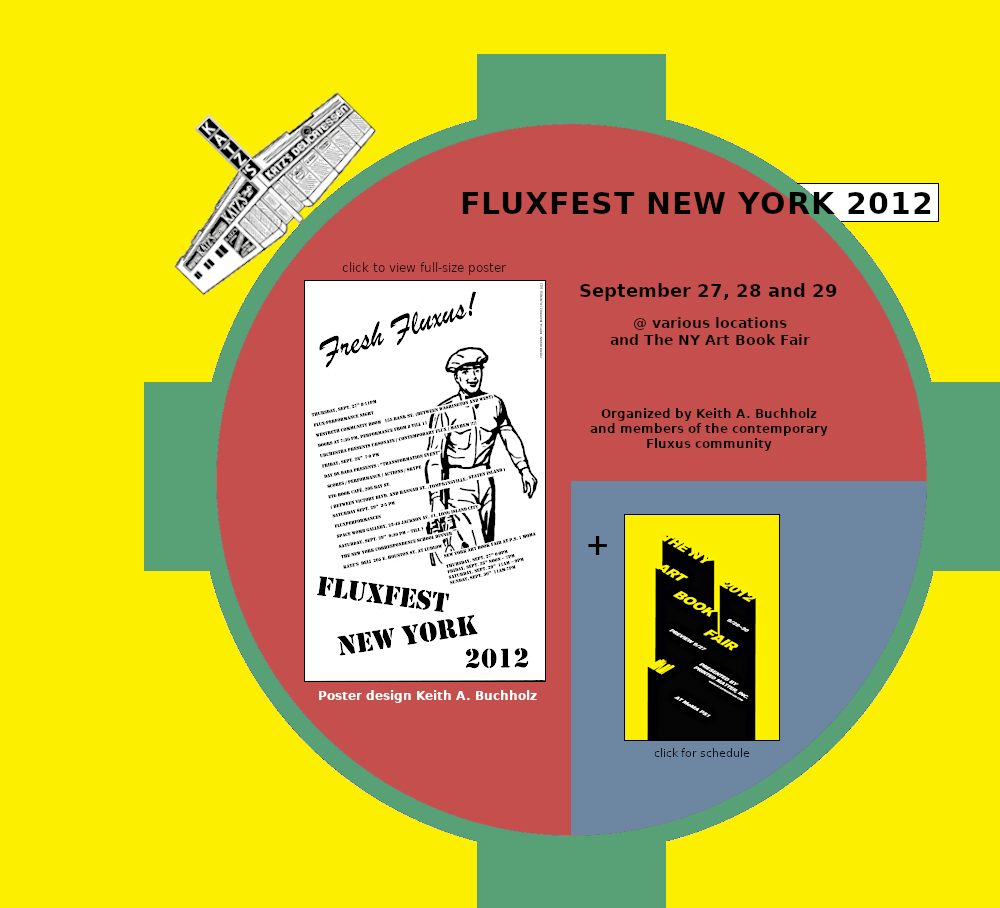 Documentation for Fluxfest New York 2012
September 27, 28 and 29
Photos, videos and links
Flux Me Flux You Performance Night
Urchestra presents Ursonate / Contemporary Flux / Mayhem!!!
Westbeth Community Room
Thursday, September 27, 8-11pm
Day de Dada presents: "Transformation Event"
Scores / Performance / Actions / Skype
ETC Book Cafe -- Staten Island
Friday, September 28, 7-9pm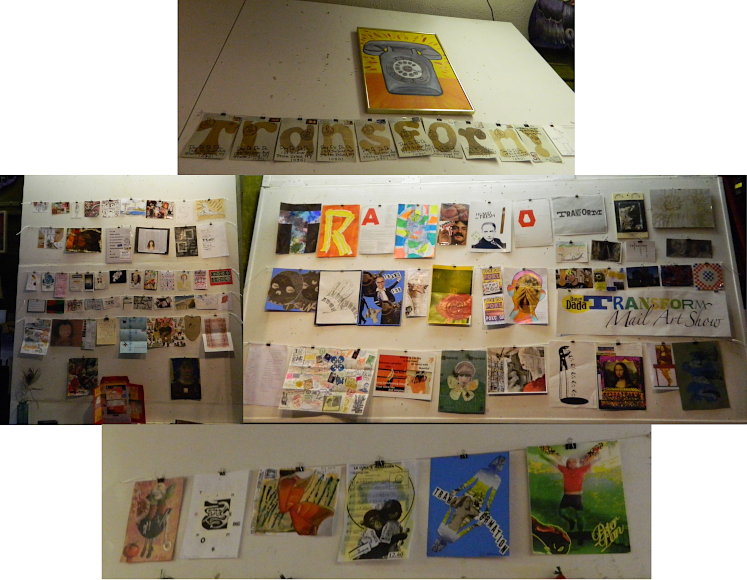 Click display to view larger version
The New York Correspondance School Dinner
Katz's Deli
Thursday, September 27, 8-11pm
Photos from Katz's Deli!
Photos by Allan Revich and by Reid Wood -- click on photos to view larger versions
Fluxers at The New York Art Book Fair
PS 1 MOMA
September 27-30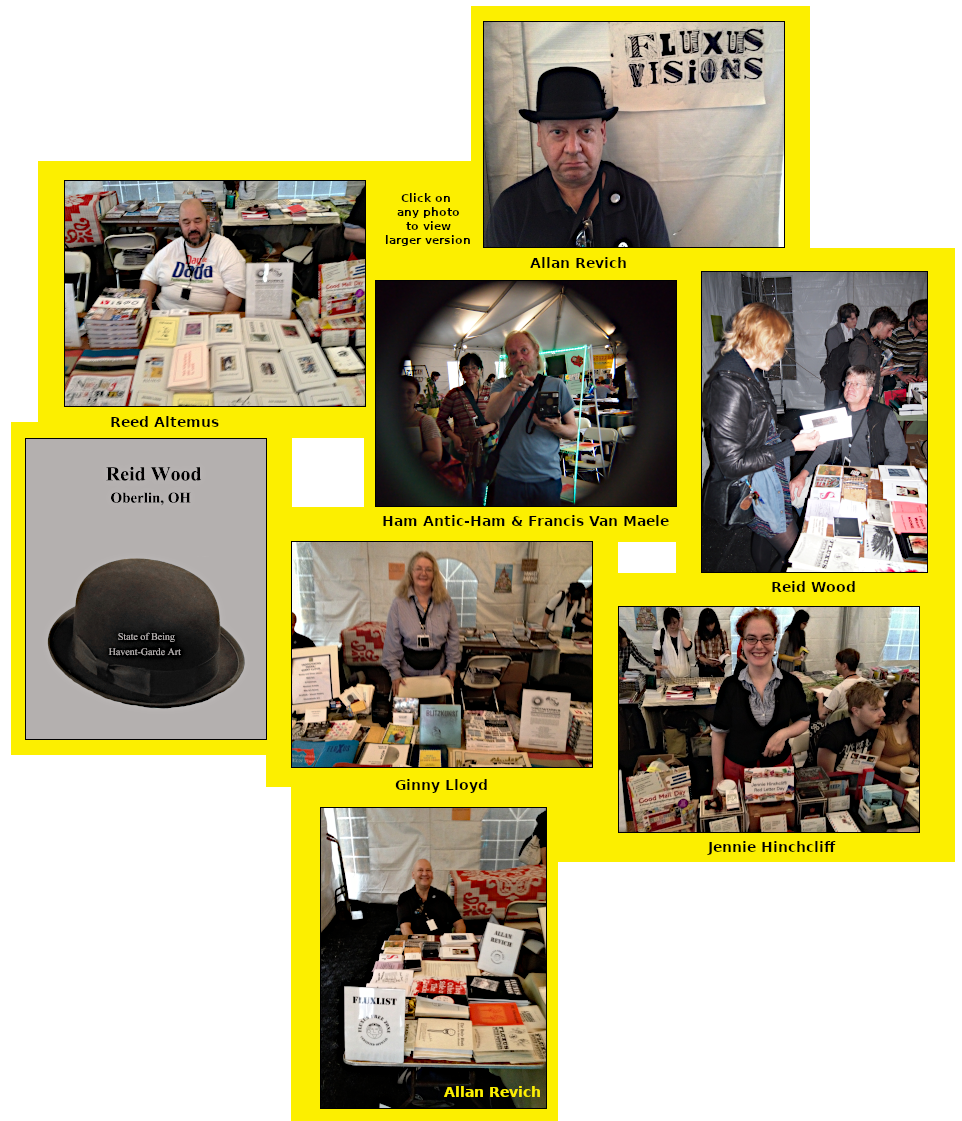 If you know of any other video or audio files, photos, or accounts of this 2012 festival that should be included here, please let us know! Email us here.