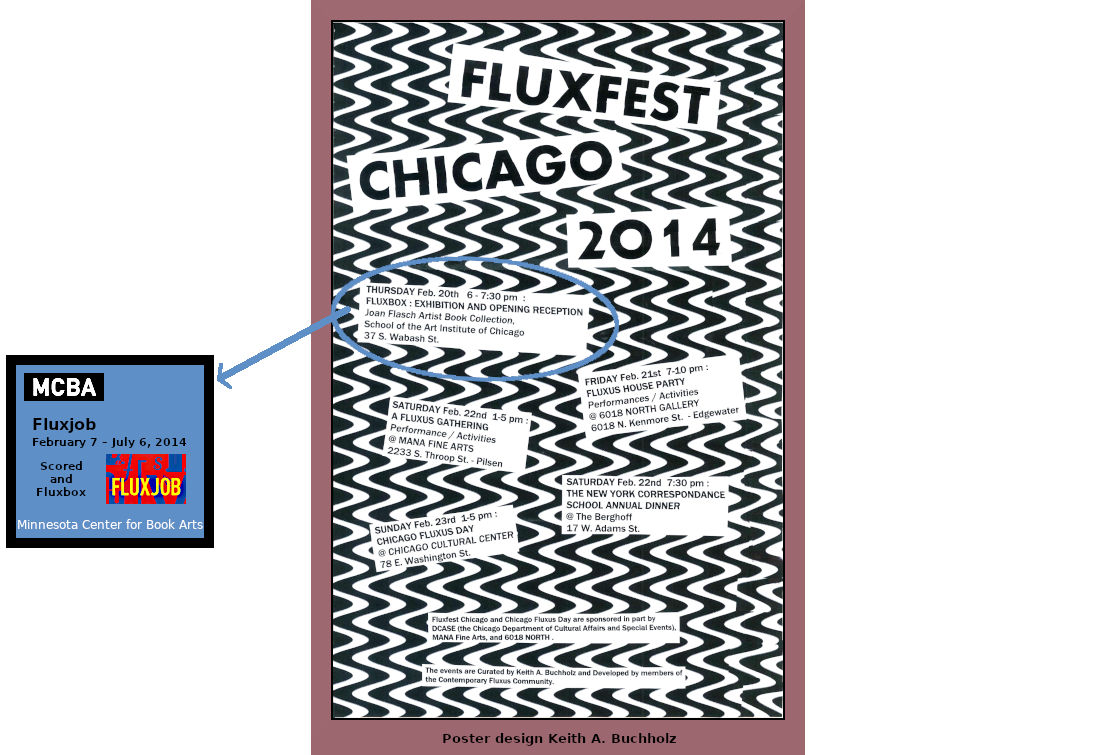 Fluxfest video sampler from C. Mehrl Bennett

Organized by Keith A. Buchholz
and members of the contemporary Fluxus community.
Documentation for Fluxfest Chicago 2014
February 20, 21, 22 and 23
Photos, videos and links
FLUXBOX : EXHIBITION AND OPENING RECEPTION
Joan Flasch Artist Book Collection, School of the Art Institute of Chicago
Thursday, February 20th, 6-7:30 pm
FluxBoxes on Display

FLUXBOX CONTRIBUTORS


Keith Buchholz, Jamie Newton, Svetlana Pesetskaya, Sinclair Scripa, Matthew Rose, Mary Campbell, John M. Bennett, Ed Varney, Cathi Schwalbe, Jonathan Stangroom, Виктория Барвенко, Joshua Rutherford, Adamandia Kapsalis, Melissa McCarthy, Ginny Lloyd, Shirley Hathaway, Reid Wood, Robert Saunders, Daniel Anthony Ryan, J-F Chapelle, Amo Mao, Noriko Shimizu, Jennifer Weigel, Shawn McMurtagh, Leslie Scott Helmes, Catherine Mehrl Bennett, Jeff Sass, Jennifer Kosharek, Jesse Edwards, Susan Gold, Kelly Courtney, Ryosuke Cohen, Bibiana Padilla Maltos, Virginia Milici, Cecil Touchon, Matt Taggart, Giovanni Strada, Neosho Mailsart, Picasso Gaglione, Jorge Artajo Muruzabal, Tomoe Nakamura, Patrick Lichty, Meg Duguid, Kathy Ernst, James Scalfani, Tiziana Baracchi, Juliann Wang, MailWorks Brussels, Dimitri Coutarelli Koutroulis Cartoonist, Jeff Rathermel, Tictac Patrizia, Carron Little, Sonja Benskin Mesher, Allen Bukoff, Jane Hsiaoching Wang, Tulio Restrepo, Milanka Bunard, Csaba Pál, Eden Ünlüata-Foley, Michael Harford, Hugo Porcaro, Steve Dalachinsky, Stefan Brand Stifter, Allan Bealy, Susanna Lackner, Robert Tucker
Photos from the opening
FLUXBOX
became part of another exhibition
at the Minnesota Center for Book Arts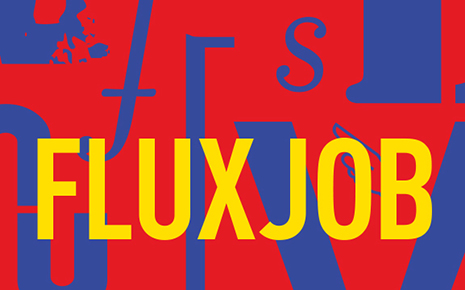 Purging the World of Bourgeoisie Sickness
Since 1963
February 7 ‐ July 6, 2014
MCBA Main Gallery
"The exhibition was co-curated by MCBA Executive Director Jeff Rathermel and noted Fluxus artist, publisher and performer Keith Buchholz. Fluxjob features the work of over 100 artists, anti-artists, performers, anti-performers, and collaborative (and anti-collaborative) groups."

View an album of 98 photos from the exhibition
CAGE
January 17 ‐ March 9, 2014
Open Book Lobby Gallery
SCORED AND FLUXBOX
March 14 ‐ July 27, 2014
Open Book Lobby Gallery
FLUXUS HOUSE PARTY
Performances / Activities
6018 NORTH
Friday, February 21st, 7-10 pm
Fluxus Performers, Performances and Activities
in approximate chronological order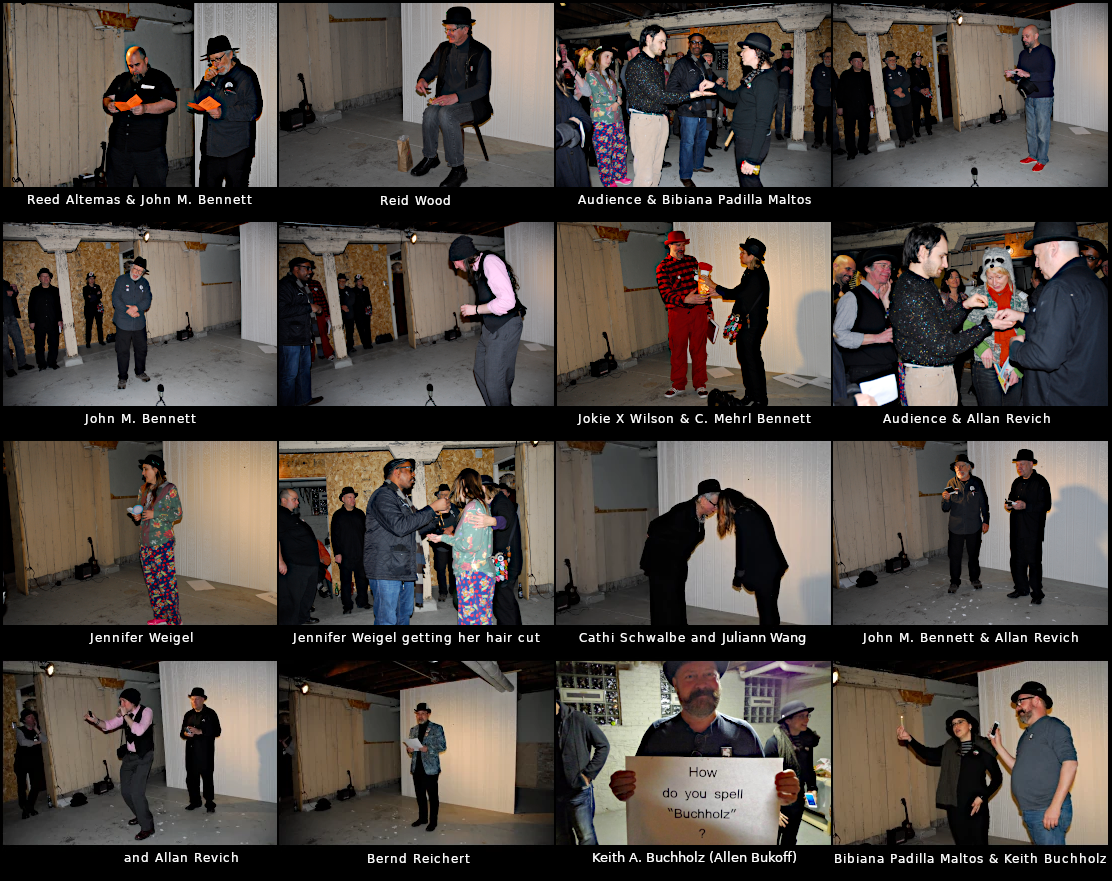 Click individual photos to view larger images
Photos by Allen Bukoff
A FLUXUS GATHERING
Performances / Activities
MANA FINE ARTS
Saturday, February 22nd, 1-5 pm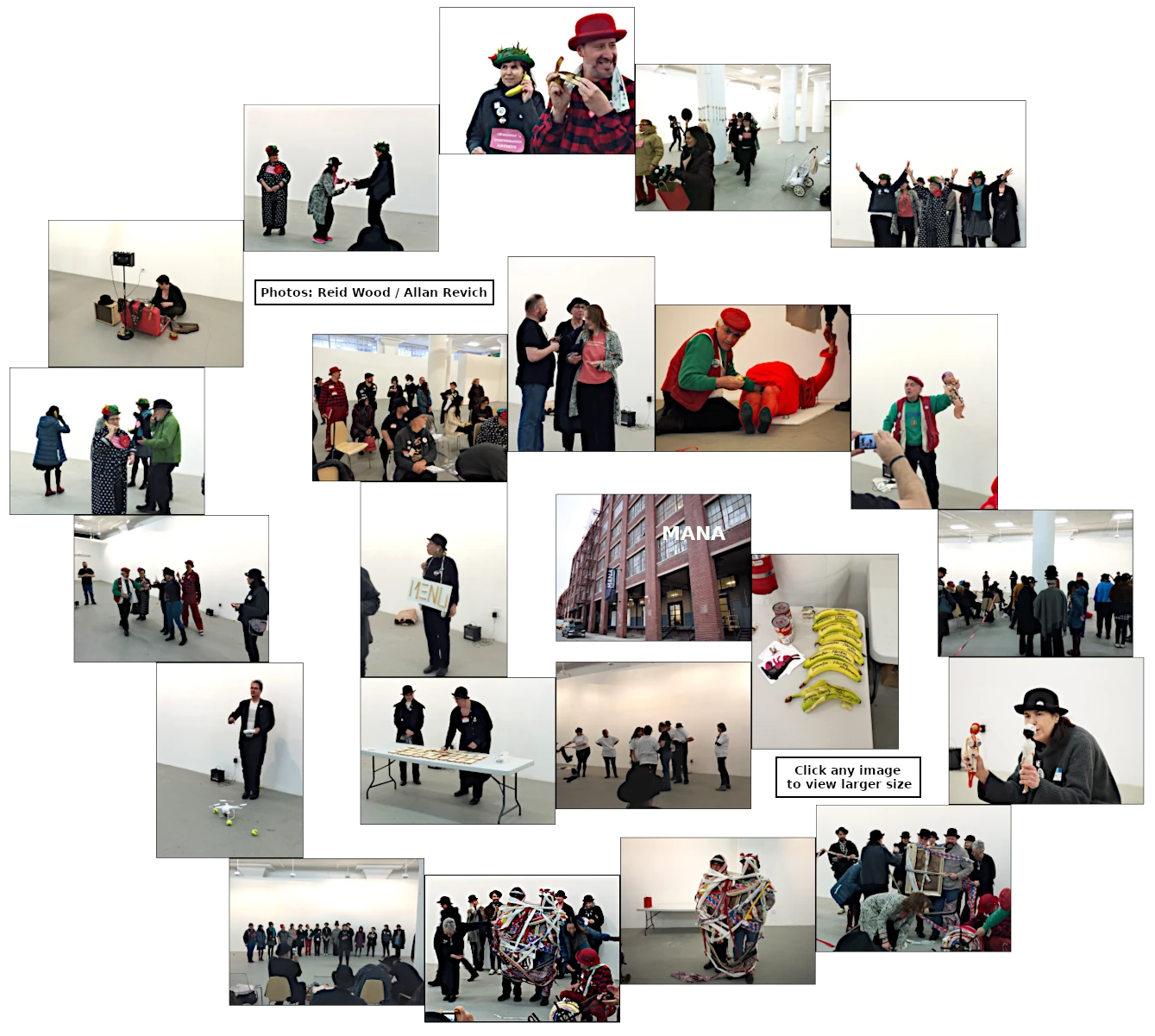 Your browser does not support the video tag.

Allan Revich uke performance
featuring Keith A. Buchholz.
Video by Bibiana Padilla Maltos.
Your browser does not support the video tag.

Patrick Lichty
Performing Nam June Paik's "One for Violin Solo"
Video by Allan Revich
THE NEW YORK CORRESPONDANCE SCHOOL ANNUAL DINNER
The Berghoff
Saturday, February, 7:30 pm
CHICAGO FLUXUS DAY
CHICAGO CULTURAL CENTER
Sunday, February 23rd, 1-5 pm
"Hey you! -- Command Performance" idea and video by Jonathan Leiter
Your browser does not support the video tag.

Video of Jonathan
soliciting attention and giving commands
Your browser does not support the video tag.

Per instructions Allen Bukoff played the video on his phone
with the phone positioned over his mouth. Video by Mary Campbell.
Day de Dada
"Homage to Baroness Elsa Von Freytag Loringhoven,"
"Orchard Farming" and "Aphrodite to Mars"

Performed by Viv de Dada & Mary Campbell
Video by Mary Campbell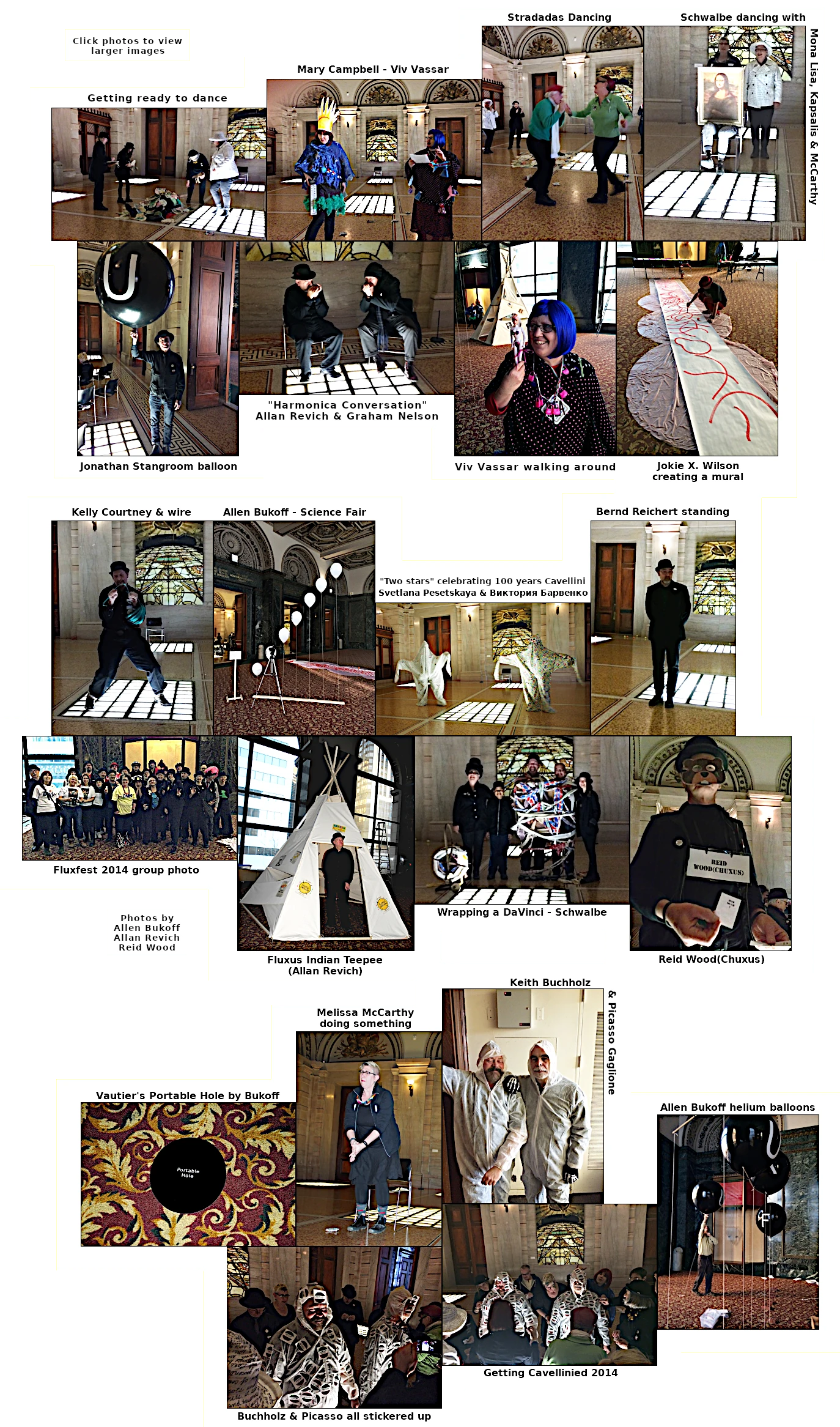 Fluxfest Cheerleading
Виктория Барвенко, C. Mehrl Bennett, John M. Bennett, Picasso Gaglione, Adamandia Kapsalis, Melissa McCarthy, Svetlana Pesetskaya, Bernd Reichert, Jonathan Stangroom, Viv Vassar, Jennifer Weigel and Reid Wood
Balloons, signs, sweatshirts, and video by Allen Bukoff
Jokie X. Wilson's finished Fluxfest banner

Allan Revich video of The Stradadas dancing
FLUXFEST SCORES
Fluxfest Chicago 2014 Score Book designed by Mary Campbell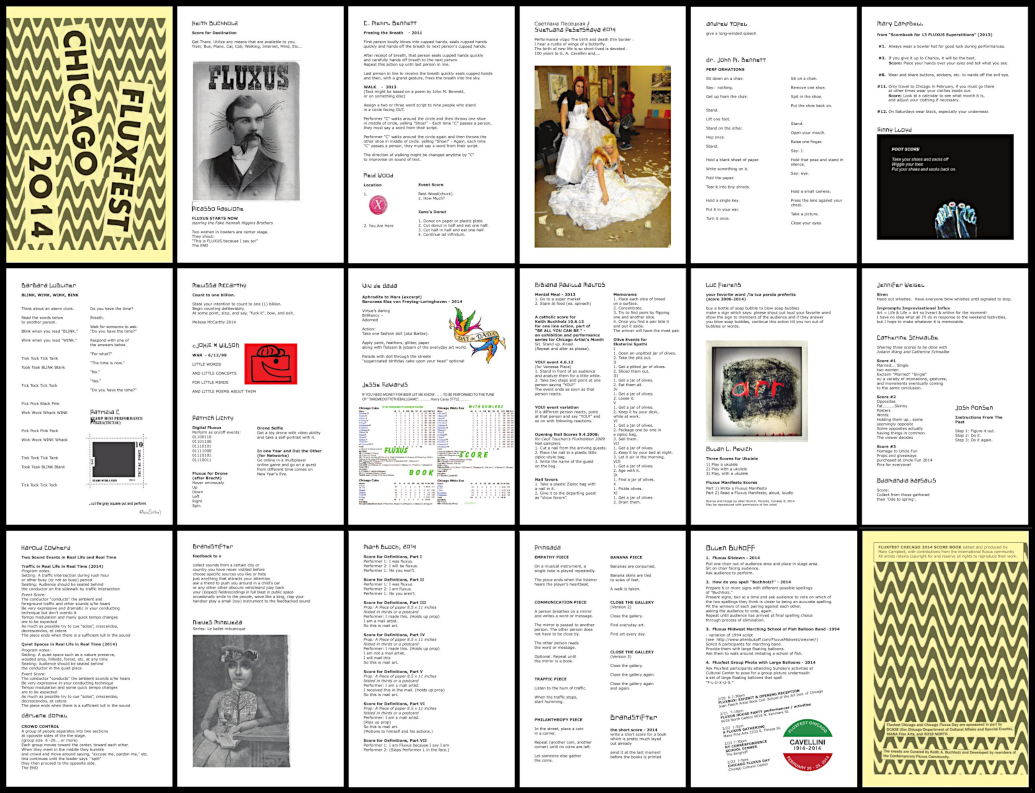 Click to download your own full-size copy of this score book (in .pdf format).
C. Mehrl Bennett's photos of Fluxfest 2014
Click to view this photo set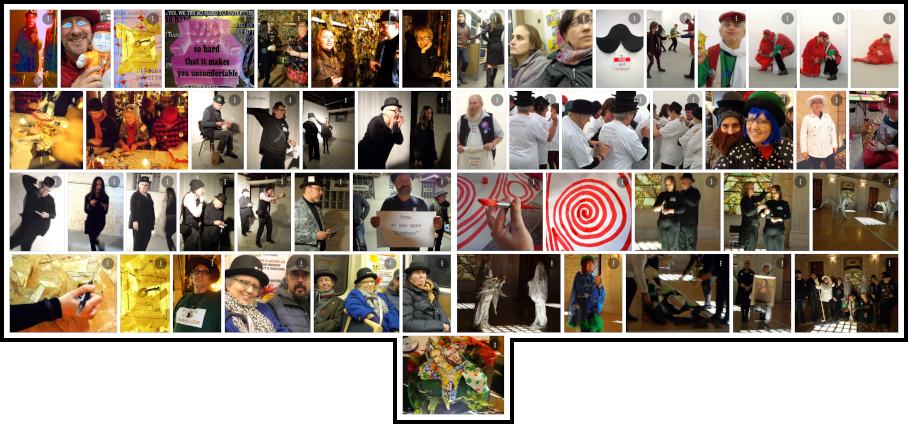 If you know of any other video or audio files, photos, or accounts of this 2014 festival that should be included here, please let us know! Email us here.