Organized by Kirkos Ensemble, Dublin, Ireland
2016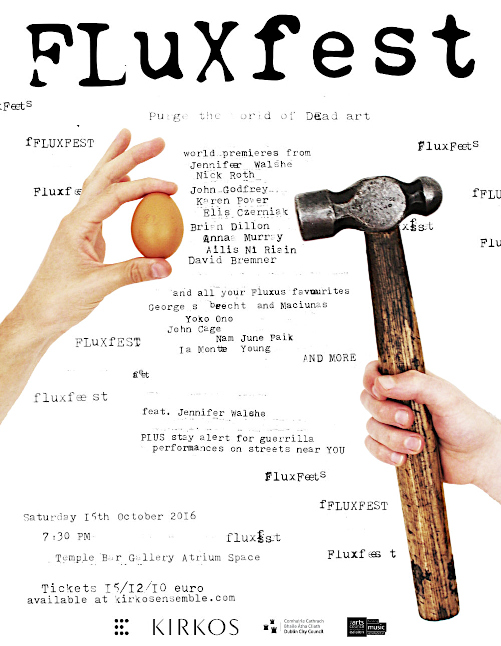 Poster design by Ena Brennan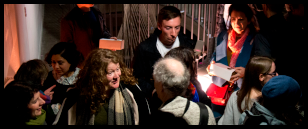 16 classic Fluxus scores

Loop designed by Ena Brennan.
Sebastian Adams (vla) Leonie Bluett (cl) Iseult Cooper Stockdale (vc) Miriam Kaczor (fl) Tom Roseingrave (actor) The piece was performed as part of a Happening so there are other works being performed at the same time. Video by David Bremner.
Schedule of events and performances at 2016 Kirkos Fluxfest
30 performances and events occuring across 4 floors and a balcony
from 7:00 - 9:35 pm, on October 15, 2016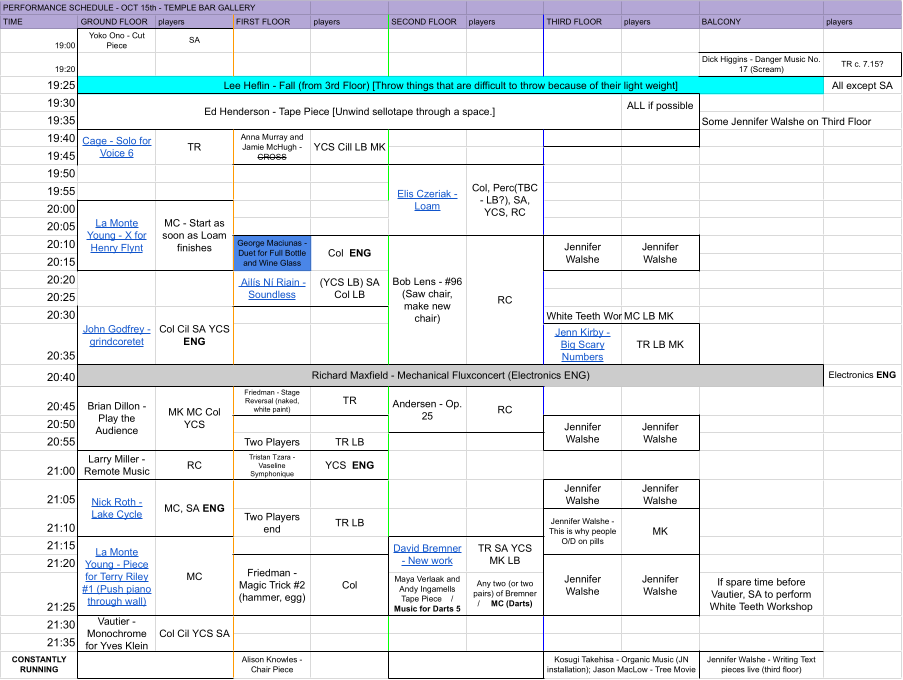 Performance and activity schedule kindly provided by Sebastian Adams, Kirkos Ensemble
83 photos of this event from Daryl Feehely on flickr.com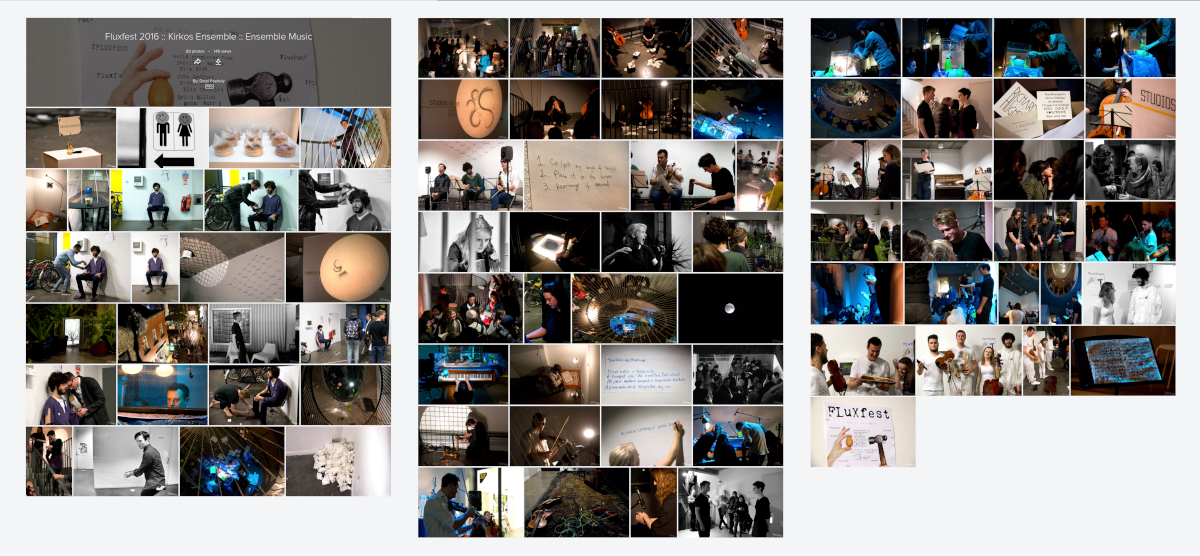 Click to explore
If you know of any other video or audio files, photos, or accounts of this 2016 festival that should be included here, please let us know! Email us here.